Welcome to Fourtified Sound's Internet Site!
Use the buttons on the left to help guide yourself through our site. If you should ever get lost, simply click on the Home button to start over again. Thanks for coming, and have a nice day. Enjoy the hominy!!!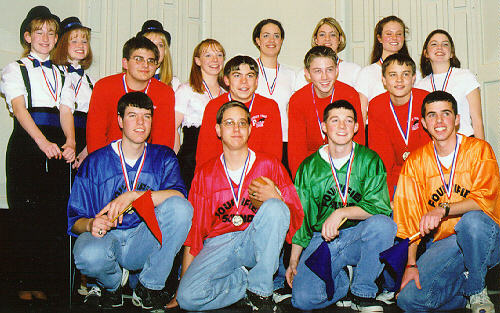 That's us after our big win at the Harmony Explosion at Olathe East High School. Note the medals around our necks...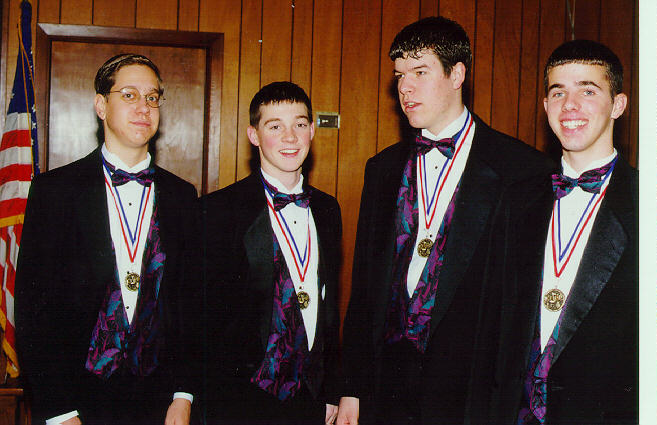 That's us at church the next morning. We were all pretty tired after Saturday, but we kept singing. Enjoy the rest of the page!
This page was last updated on 02/21/99.